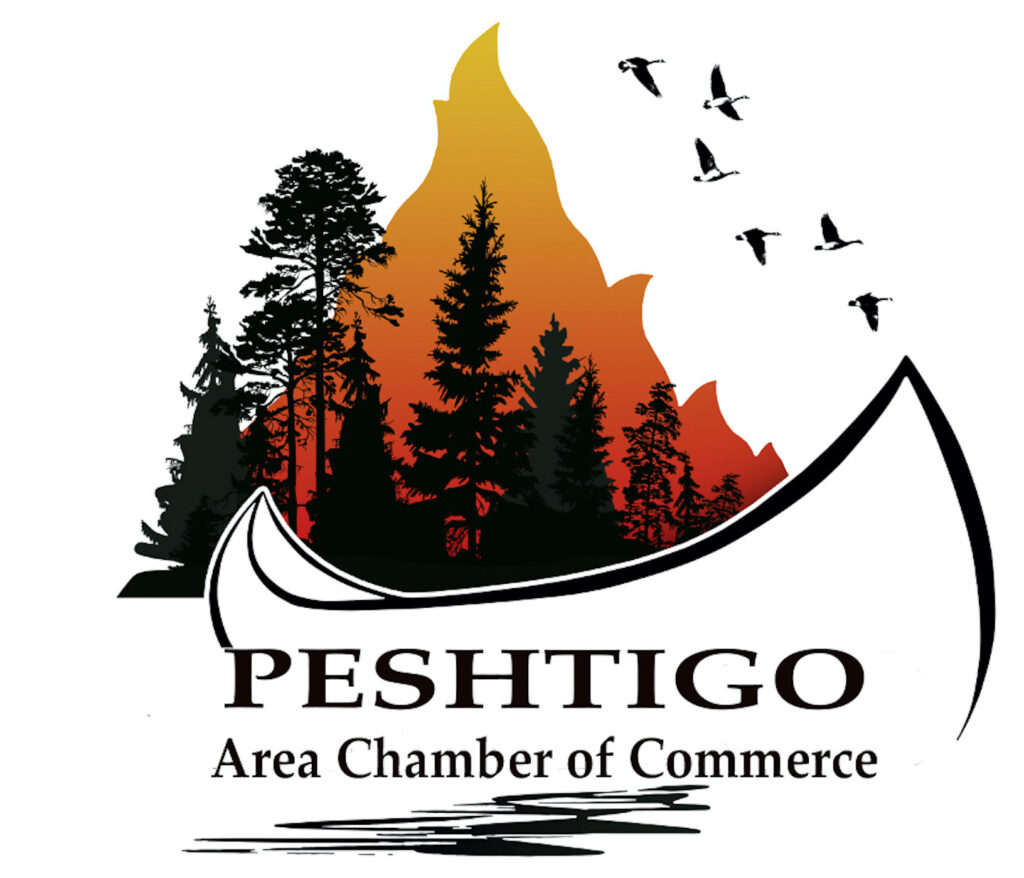 Membership Benefits
The Peshtigo Area Chamber of Commerce has a very clear mission; to promote responsible business development, tourism, and growth in the overall best interest of the Peshtigo area through services and representation of the business community. Under the leadership of a strong and active board, the actions we are taking will benefit both you and your business for years to come.
We look forward to you joining our organization and sharing your ideas. The Peshtigo Area Chamber of Commerce needs your support. The more members we have, the more effective we will be! Sign up for your 2023 membership today!
Attend a monthly Board of Directors meeting to see how you can make a difference in your community. If you have any questions about the Chamber or how you can get involved, please feel free to contact our office at 715-582-0327 or email us at peshtigochamber@peshtigochamber.com
Why Invest in the Peshtigo Chamber?
Ten Reasons Why
● Advertise-All current Chamber members receive a "Proud Member" cling to display on the door of your business. We can also provide an online membership badge for your website and social media.
● Advocate-By partnering with other community agencies, we help improve our community for the residents, business owners, and future generations.
● Chamber Initiated Events-We facilitate community business training series seminars, lunch and learns, job fairs, and small business mentoring opportunities.
● Community Involvement-Build relationships with community leaders and agencies. Learn what is happening in your community.
● Connect-Join us to connect with local, like-minded professionals.
● Volunteer-Be a part of something bigger. We have opportunities to volunteer on Chamber Committees or at our community events.
● Networking-Build relationships with other businesses with like-minded cultures and values. Expand your contact list of local business partners. 
● Promotion-Members have the opportunity to distribute printed materials at our literature centers located at the Chamber of Commerce Visitor Center under the water tower, Eagle Express gas station/truck stop, and Peshtigo City Hall. You can also utilize our website and social media for employment openings and other news. Priority stats are given to members when we receive requests from people looking for information about our area.
● Sponsorship-We have several opportunities for sponsorship; including The Community Expo, Historical Days, Annual Awards Dinner, City Wide Rummage Sale, and on our website and social media.
● Valuable Resource-Your fellow members are a valuable resource for overcoming challenges that may arise in your day-to-day operations.
Community
Engagement
Grow Your
Business
Be a part of
something bigger